---
INTRODUCTION:

The 2015 Cleveland Great Big Home and Garden Show is fast approaching. Are you ready? To make the most of this can't-miss event, prepare now so you don't miss a single event.
Guest Celebrities and Experts
Attending the Great Big Home and Garden Show is your chance to meet guest celebrities and experts who can offer advice and give you tips on how to make your home truly amazing. Come and see these celebrities and experts plus many more:
---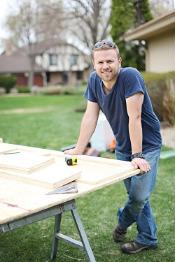 MATT MUENSTER
From DIY Network's
Bath Crashers
and
BATHtastic! series
Licensed contractor Matt Muenster sees every house project, whether he's ripping apart dated bathrooms using the latest construction technology or completely gutting his own kitchen, as a chance to use his clever ideas to achieve great design while integrating earth-friendly elements. Matt earned his degree in interior design from the University of Wisconsin at Madison. He initially got his feet wet designing restaurants and casinos and even worked on the Angolan Project in Africa. Eventually, his fervor for design shifted to the residential sector. His professional experience includes high-end interior design, and he gets an adrenaline rush every time he transforms a boring bathroom into a fantastic one!

---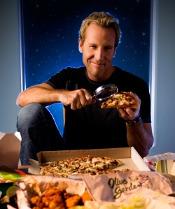 TODD WILBUR
Author of Top Secret Recipes

​Todd Wilbur is a recipe hacker and is committed to bringing the best possible clone recipes to the masses! Todd has made a career out of figuring out the secret ingredients to popular fast food restaurants menu items. Todd's passion is reverse engineering famous foods.

Todd's tricks for securing information include feigned allergies to get ingredient lists from sympathetic wait staff and sneaking behind the scenes in restaurants to get a taste of the action. Todd's first cookbook Top Secret Recipeshit the shelves and soon became a bestseller. Todd went on to write 10 more cookbooks and is working on his 11th cookbook now.


---
STEFANIE PAGANINI
Stefanie started her career in a very non-culinary manner as an Assistant Prosecutor for both Lake and Geauga counties after graduating from Wittenberg University in 1997 with a Bachelor's Degree in English and a Minor in Theater Performance. Stefanie joined the family business after attending the Pastry Arts Diploma Program at ICASI, the International Culinary Arts and Sciences Institute.

Stefanie also does free lance work as a food stylist including for Dr. Agatston creator of the South Beach Diet, Athens Foods, Ohio Magazine, Driscoll Berries, VitaMix Blenders, and the Fabulous Food Show 2007, 2008, 2009, 2010, 2011, 2012, 2013 for the Food Network Stars including Guy Fieri, Martha Stewart, Paula Dean, Duff, Bobby Flay, Sandra Lee, Giada De Laurentiis, Ann Thorton and TLC's Curtis Stone.

Stefanie was a contestant on the Food Network's second season of Sweet Genius. Stefanie currently has a weekly radio segment on WNWV's morning show.
---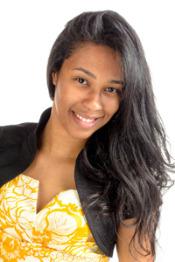 URSULA CARMONA
2015 Home & Garden Trendsetter finalist and DIY guru/blogger

DIY aficionado Ursula Carmona shares how creating the home of your dreams is possible on a shoestring budget. On her blog Home Made by Carmona she shares easy-to-follow DIY tutorials, innovative organizing solutions, and insights to making your home a special space for the family.

Ursula's space transformations have been featured in places like Good Housekeeping magazine, Elle Decor, House Beautiful, and Apartment Therapy.

Learn more about Ursula here.
---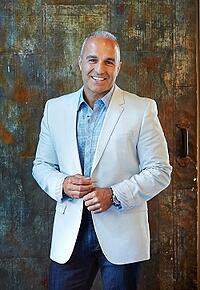 RAMSIN KHACHI
Known for his timeless, elegant and uniquely customized spaces, Khachi ensures that inventiveness, sensibility and sophistication are the foundation to his design philosophy.

One of the leading Design Experts on Canada's CTV's popular daytime talk show "The Marilyn Denis Show" – Ramsin shares his tips on Construction, Interior Design and Décor with viewers nationwide. Other appearances have included a ten year stretch on Toronto's CityLine, Breakfast Television (across Canada), Urban Rush (Vancouver) and CHCH (Hamilton). He writes for various media publications and can often be seen in the LUXURY LIVING section of the prestigious National Post Newspaper.
---