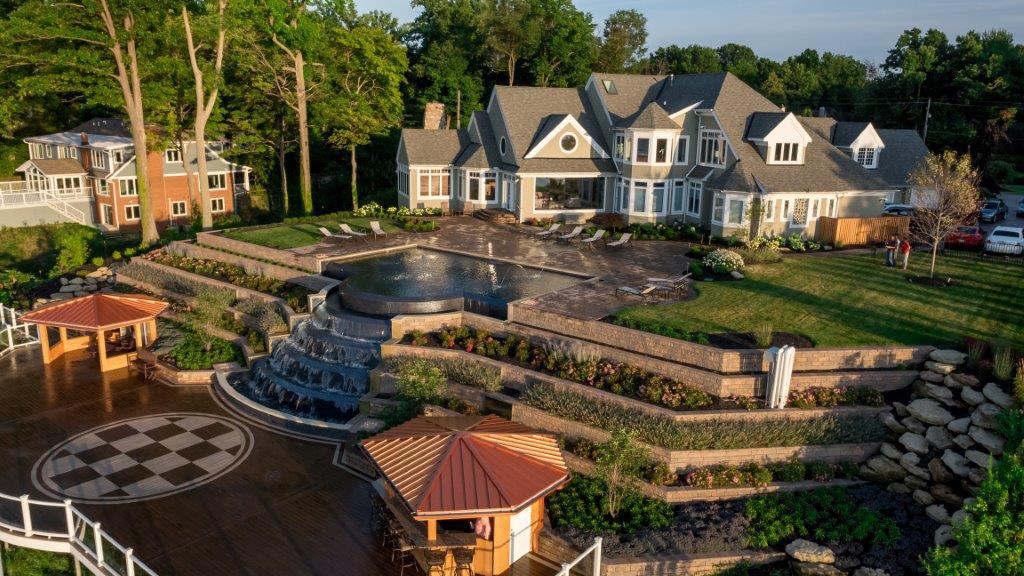 Get landscaping tips delivered right to your inbox.
Cleveland Landscaping Companies Featured at the 2015 GBHG Show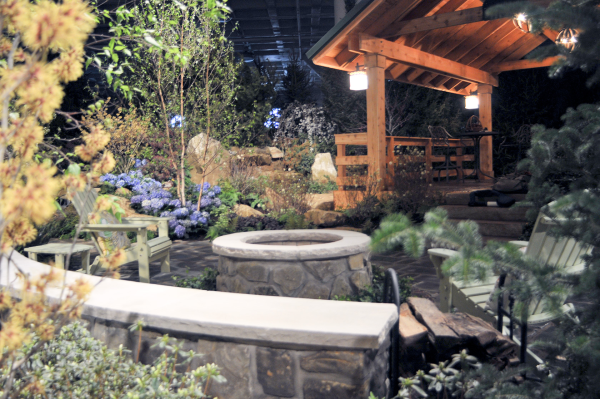 If you want a chance to get to know the best landscaping companies in Cleveland, Ohio, make sure you spend a day or two at the 2015 Great Big Home & Garden Show. You could spend hours and hours on the phone interviewing different landscaping companies in the Cleveland area and not learn as much information as you will when walking through their feature gardens at the show and talking with each companies' representatives face to face.
This year each Cleveland Landscapers' featured garden showcase follows a Cleveland iconic theme. Cleveland's best landscaping construction companies will be showcasing their talents in their 1200 sf walk through exhibits.
You will enjoy walking through the gardens, patios, water features, outdoor kitchens and getting ideas for your own landscaping while talking with the local experts that created them. Here's an overview of the gardens you'll see at the Great Big Home & Garden Show.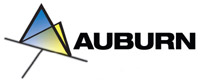 Auburn Career Center
8140 Auburn Road
Concord Township, OH 44077
http://www.auburncc.org

For more than 40 years, Auburn Career Center has been serving the community. Auburn takes pride in our many years of excellence in career and technical education. We salute and thank all of our administrators, board members, faculty, staff, parents, students and associate school districts for their dedication and commitment throughout the years. With their support we have been able to meet and continue our mission of empowering students, enriching their lives and putting them on the road to excellence in their future academic and career endeavors.
---
Brothers Grimm Landscape & Design Company
6408 Main Street
Clinton, OH 44216
www.brosgrimm.com

The Brothers Grimm Landscape & Design Co. has been serving the greater Akron & Canton areas since 1995. As a full service landscape contractor, we take great pride in the work we provide our clients. Having multiple crews with unique specialties enables us to provide top quality service in hardscapes, softscapes, and ground maintenance.

We service both residential and commercial accounts.

Whether you need softscaping with trees, shrubs or mulch, hardscapes with patios, walls and ponds, or grounds maintenance with mowing, pruning or fertilizer, we have a crew that can handle it.
---
CK Stonescapes LLC
38311 Apollo Parkway, Unit 8
Willoughby, OH 44094
www.ckstonescapes.com


CKstonescapes has been serving the Northeast Ohio area for over 10 years, with over 26 years in the landscape industry. As a full service landscape contractor we can take any idea and create an award winning project.

As 2012 first place winner in The Great Big Home and Garden show Small garden, also peoples choice winner in 2012, and multiple winner in 2011 show (Best hardscape and peoples choice winner), we take great pride in our work. We specialize in patios, walls, fire pits, fireplaces, all aspects of landscaping planting, outdoor lighting, waterfalls, and outdoor kitchens. CKstonescapes can make your dreams come true!
---
Down To Earth Landscaping
12750 Broadway Ave.
Garfield Hts., Ohio 44125
P: 216-518-1804
www.dteohio.com

Down to Earth Landscaping Inc. is a full service landscape design and build company for residential and commercial. Founded in 1994, we have become one of the top premier landscape company serving in northeast Ohio. We have an award winning landscape designer to provide you an incredible creative and functional outdoor living space design that meet your desires and be the envy of your neighborhood! Let us make your vision a reality!
---
Green Impressions
842 Abbe Road
Sheffield Village, Ohio 44054
P: 440-949-6089
www.mygreenimpression.com

Green Impressions combines inspired creativity, quality craftsmanship, a passion for hard work to create an outdoor space that unifies the beauty of nature with the everyday routine of your life. Visit us on the web atwww.mygreenimpressions.com
---
Landscape Design Associates Inc
79 Atterbury Blvd #310
Hudson, OH 44236
http://www.4landscapedesign.net


LDA has over 90 years of experience in landscape design and construction with many award-winning projects all over Northeast Ohio. We specialize in creating aesthetically inviting and functional outdoor living spaces for residential and commercial clients.
---
THE OHIO VALLEY GROUP, INC.
Landscape & Tree Service Professionals Since 1989
16965 Park Circle Drive
Chagrin Falls, OH 44023
Telephone: (440) 543.0500
www.ohiovalleygroup.com

The Ohio Valley Group is a full service landscape company. Since 1989, we have provided outstanding residential and commercial year-round maintenance, design/build landscape installations, and arborist services including tree care and removals as well as in-house irrigation and low-voltage landscape lighting maintenance and installation. Serving northeast Ohio from locations in Chagrin Falls and Valley City, our crews are only minutes away from our valued clients. The Ohio Valley Group looks forward to a future of professional, high-quality client relationships at prices that emphasize value and consistency. We measure our success in the number of satisfied clients, dedicated employees and years of service to the area.
---
The Ohio Landscape Association (OLA)
9238 Broadview Road
Broadview Hts, OH 44147
www.myohiolandscape.com

The Ohio Landscape Association (OLA) is a non-profit trade association for landscape contractors and their suppliers. Its mission for more than 40 years has been to encourage professionalism and ethical standards among landscape contractors through educational opportunities and to promote the image of the landscape industry. The OLA is a valuable resource to its members, providing them with tools to increase sales and reduce their expenses along with a multitude of other benefits including educational and networking opportunities, certification, and great savings within its group workers' compensation program. The OLA also takes an active advocacy role in protecting and furthering its members' business interests at both the state and federal levels.
---
Tri-R Stone
4911 NEO Parkway
Garfield Hts., OH 44125
www.trirstone.com

Our natural stone fabrication capabilities are based on over five centuries of traditional craftsmanship coupled with modern technology, enabling us to meet and exceed your expectations every time. Our fabrication and supply is only limted by your imagination.
---
Unique Concrete & Landscaping
P.O. Box 31306
Independence, Ohio 44131
www.uniquelawn.com

Unique Landscaping has a commitment to provide products, services and Custom Designs that will help our consumers be successful in growing beautiful landscapes, strong trees and healthy lawns. Your lawn means more to us. In fact, we promise to take better care of your lawn than anyone else. Regardless of your lawn type, we have a program that's ideal for your individual needs. We offer the full spectrum of outdoor living projects and services:

Custom Decks | Hardscapes | Irrigation Systems | Tree & shrub bed planting & Design | Seed or Sod Lawn Installs
Shrub Trimming | Deep Bed Edging & Mulching | Weed Control & Fertilization
Ongoing lawn maintenance | Fall and spring cleanups
---
The Weidner Group
35494 Lorain Road
N. Ridgeville, OH 44039
http://www.theweidnergroup.com

The Weidner Group provides creative Outdoor Living Spaces for its valued clients. Stone and Paver Patios, Outdoor Kitchens, Water Features, In-Ground Pools, Outdoor Structures and Cabanas, Outdoor Fireplaces; anything you can imagine, we can help create for you.
---
The Holden Arboretum
9500 Sperry Road
Kirtland, OH 44094
www.holdenarb.org


The recently integrated Holden Arboretum and Cleveland Botanical Garden is committed to building a greener, more sustainable Northeast Ohio. The Arboretum, located in Kirtland, Ohio, was founded in 1931 and is one of the Nation's largest covering more than 3,600 acres. It is an outdoor, living museum that is home to a diverse collection of trees and plants, more than 2,000 acres of protected forests and 20 miles of hiking trails.
The Holden Arboretum and Cleveland Botanical Garden are excited to be growing together to offer even more comprehensive and mission-based outreach, education and visitor programs. Our two distinct locations will allow visitors and members the opportunity to learn year-round and engage more deeply with the natural world.
---
Eyerman Landscaping
6341 Wall St.
Ravenna, OH 44266
www.eyermanlandscaping.com

Eyerman Landscaping, Inc. is a custom design/build company. From conception to completion, your outdoor dreamscapes are carefully planned and fulfilled by our craftsman crews. Everything from initial consult and design, to final walk through is curtailed to your specific tastes and interests.

We specialize in outdoor living areas, lawn installation, turf maintenance, spring and fall cleanup, low voltage lighting, and snow management.
---
I am certain you will find a lot of inspiration in the gardens featured by these top Cleveland Landscape Companies. For some additional inspiration to get you to the show, use the link provided below for an additional $4 off admission tickets.